Thank you letters are by far, one of the most important aspects of successful fundraising. Unfortunately, many nonprofits miss the mark on this simple act by sending generic, incorrect letters, or not sending a thank you at all.
According to Penelope Burke's Donor Centered Fundraising, only four in ten donors report receiving a thank you letter post-donation. That means that on average, six out of 10 generous donors never receive a thank you, follow-up, update or anything to remotely tie them to the organization they just donated to. Sending a timely and personal letter can go a long way by engaging your donors with your organization.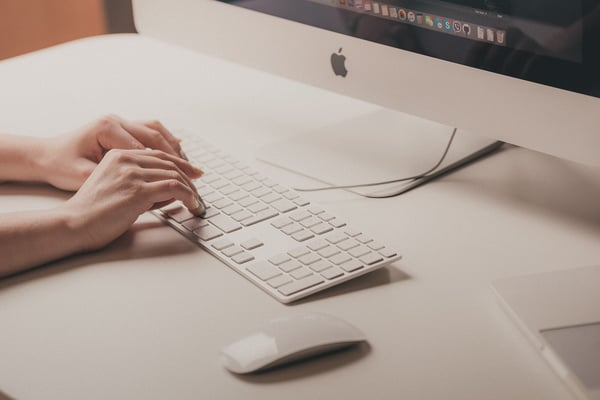 So, what makes a good thank-you letter a good thank-you letter? Communicate to the donor that you are making a difference and you are important to us. How do you do that? Be prompt, and tell a good story.
Timeliness Matters
Thank you letters should be sent quickly after a donation is made. Sending a prompt thank-you shows your organization values the donation and feels it is worthy of a quick response. Your thank you letter is the first piece of direct communication your donor will receive, it needs to make the right first impression. Timely thank-you notes connect your organization to your donor when you are still at the top of their mind, if you wait too long, your donor may feel less connected to your organization or completely forget that they even donated.
Personalize Personalize Personalize
No one likes to feel like one

of

a million. Your thank-you notes should make your donors feel like one

in

a million. The thank-you note should be all about your donor, make sure you mention them and what they have done for your organization more than you mention your organization. Make sure your thank-you letters are personalized, addressing the donor by name and thanking them for the specific amount they donated. "Dear Friend thank you for your contribution" is the kiss of death. You are building a relationship with your donors, it's important to show them you value them and what they're doing for your organization.
Tell a story
Your donors are trusting you to do good with their money. Show them where their money is going by giving testimonies of how your organization makes an impact, share examples of how your organization and all that it does is made possible by donors like them. When people know that their donation makes a meaningful difference, they will continue to give and be excited to do so.
Include a call to action
Include to action within your Thank You letter but do not under any circumstances prompt the donor to donate

again.

This call-to-action should prompt the donor to follow your organization on social media, or subscribe to the newsletter. This will ensure the donor will be connected to your organization and invested in what your organization does on a daily basis. The likelihood that the donor will transform their one-time donation into a monthly donation is much higher if the donor feels connected to the organization and invested in its impact.
Keep your letter engaging
You want your donor to read the entire thank you letter. Ensure that their interest will remain by:

Having an interesting and relevant subject line

Write a captivating first sentence

Keep the paragraphs short and easy to read, no more than a couple sentences.

Break up the blocks of text with pictures, videos and graphics. This is also a great way to showcase those whom or what your organization is helping.

Structure your letter with an intro, body paragraphs and conclusion with a consistent theme or narrative throughout.
Your tone matters
Your tone influences how your donors feels after they finish reading your thank you letter. How they feel will impact whether or not they continue to keep up with your organization or decide to donate again. Your tone should convey warmth through conversational language. Donors are put-off by corporate, industry jargon, it can make you appear distant and uninterested. Your tone should make your donors feel as if there is a real-person on the other end of the e-mail.
Acknowledge your donor's stage
Your thank you letter should be written with the donor's stage with the organization in mind. An individual donating for the first time will need a different thank you letter than an individual who has been donating for years. By crafting a thank you letter relevant to the donor's stage, it will reinforce that your organization values the donor and its specific contribution.
These tips are essential in crafting a relevant, personal and grateful thank you letter to your donors. By mastering the thank you letter, you can facilitate more meaningful relationships and continue to grow and strengthen the connection with your donors.
To learn more about how to successfully increase donations, check out our ebook on 100 fundraising tips for nonprofits.