With a new year, comes new challenges. Are you ready to make the leap to a new company? Payscape is hiring for a range of different roles in various departments at our headquarters in Atlanta.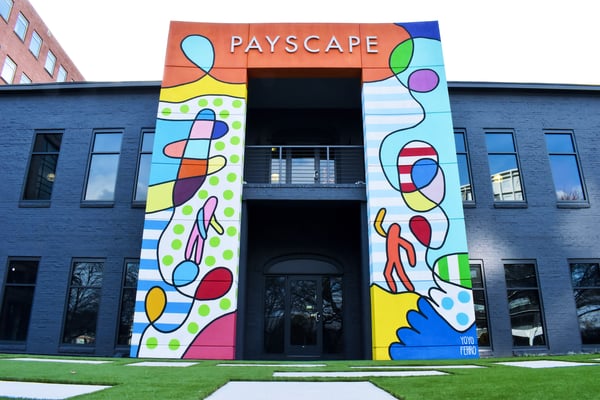 Why Work at Payscape?
Fun, energetic atmosphere, where we are team players, self-starters, and highly motivated
Great company culture – Voted an AJC "Top Place to Work" 7 times
Home of Glassdoor's 2017 Nationwide, #3 Highest Rated CEO
Relaxed environment with dog-friendly offices. We're one of Glassdoor's Top 10 companies for dogs!
Named Inc. 500's "Fastest Growing Company in America" 6 times
Awesome sales incentives. Want to earn an all-expenses paid trip to the Caribbean?
Unlimited Growth Opportunity. We believe in promoting from within!
20 DAYS PTO (starting)
Check us out on Glassdoor and see for yourself. We pride ourselves on transparency in all things we do:

---
Current Atlanta-based Openings
District Manager / Sales Development Leader:
SDL's (as they are known at Payscape) are responsible for growing and leading a successful sales team in one of our offices. After a thorough and hands-on training program, an SDL motivates Outside Sales Professionals to sell our innovative solutions. In addition, they analyze, understand and implement positive change based on industry trends, data and metrics.
Apply Now by emailing careers@payscape.com.
---
Business Development Executive - Financial Institutions :
This person will serve as a pivotal member of Payscape's Enterprise Sales team, driving business development and customer experience for bank and credit union partners. Experience in Treasury Management, FinTech or Banking is required.
---
Salesforce Systems Administrator:
In need of a Salesforce wizard! You'll serve as a high-caliber member of the Product Development & Operations team, and work closely with the Director of Product, CFO, and President, configuring Payscape's CRM.
---
Inside Sales Representative (SDR):
The SDR role at Payscape is at the cornerstone of everything we do. This role works in conjunction with Enterprise Sales, Outside Sales, Marketing and Customer Success to nurture, close and grow Payscape's sales opportunities. You'll initiate contact with prospects through outbound efforts, creating interest and positioning Payscape's SaaS Portfolio
---
Don't wait to jump start your career. Apply for one of our open positions today.
*Culture Bonus*
Checkout Payscape's 2018 Holiday Party themed "Houston, We Have a Holiday".