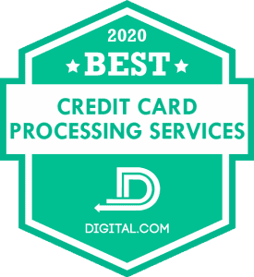 Digital.Com announced Payroc as one of twenty Best Credit Card Processing Companies in 2020 on September 13, 2020. Digital.Com's credit card processing reviews are the result of over 40 hours of research on 110+ credit card processing companies from across the web. Their reviews and credit card processing guide help small businesses and startups find the best credit card processing for their business.
In creating their list of the best credit card processing services, Digital.Com evaluated pricing transparency, features, integrations, and customer support.
Receiving this award is another a huge accomplishment after the 2019 merger between NXGEN, Payscape, Payroc, and BluePay Canada (Caledon).
"We are thrilled to see our name among the top credit card processing companies in the world," says Jim Oberman, CEO of Payroc. "In addition to merging earlier this year, we have diligently and continuously made improvements and feature updates to our processes based on our clients' valuable feedback. Our goal is to become the clear leader among payment solution providers, and we are well on our way to this achievement!"
To review side-by-side comparisons of the world's best credit card processing companies, please visit: https://digital.com/credit-card-processing/.