Back to News
Find the Perfect Sponsor For Your Next Event
Sponsors are essentially the lifeline of any event, no matter what the cause may be. Finding a donor is an essential process of the planning process. Although it may seem difficult to find the right partners for your event, we have a road map for you to follow! Statistics have indicated that one of the greatest obstacles in successfully executing an event is finding the perfect sponsors. Everyone needs smart partnerships to raise more money for their cause. Not to mention, you're probably busy enough managing agendas, creating new work, branding, organizing, etc. So, where do we start?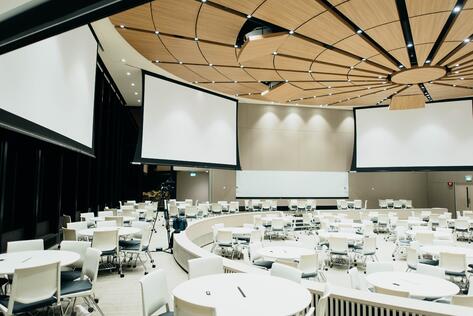 Start with the warm prospects.
Most non-profit events start off by cold calling 'potential sponsors' when in reality, they have much warmer leads on their fingertips. You're probably wondering, well how do I identify these warm prospects and possibly turn cold ones into hot leads?
First and foremost, let's get to prospecting. Let's strategically prospect qualified sponsors that best fit your event and the goal you are trying to accomplish. You want companies that actually belong at your event. In other words, you want sponsors that aren't necessarily trying to sell products and services your members don't want or need.
Ideally, you want these event sponsors to provide quality resources and solutions as a benefit to their membership with your organization.
Find your perfect match.
Although it is important to have sponsors for hosting a successful event, even sometimes completely necessary, it is not worth settling for less. You should put forth the effort and research on finding the perfect fit for your event. Not only will this yield long-term loyal funding sponsors, but it will also provide better quality connections for your members. Isn't that what sponsorship is all about?
Identify the needs and desires of your members.
Start thinking about what your members may be struggling with and look for companies that offer solutions to that exact problem. At the very least, you will now have a general idea of what category or industry you are looking to pursue. Next, look at that market sector, weighing the pros and cons among competitors.
Another thought that may seem obvious - ask members who they would like to see at the event. As questions such as, "If you could choose three companies or types of companies, who would they be?" This way, you are uncovering needs and desires you may have not known existed. Look to see if there is a common theme among the answers you gathered.
Use your network.
First and foremost - utilize free networking tools such as LinkedIn, Alignable and Facebook. You can also ask mutual friends to connect you with prospects. When you are reaching out to potential sponsors, keep it simple, clear, and concise.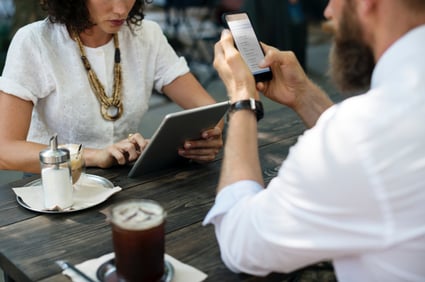 Don't stop the ball from rolling after the event ends.
The event is over and you're beginning to evaluate the success of the event. Everyone came and exchanged business cards - now what? Our goal is to try to make the line of communication easy and accessible. Make sure you share contact lists so the attendees will be able to access numbers and emails they might not have received at the event. Not only does this help the members, but it also gives your sponsors additional brand awareness (making them happy campers).
Fulfill the agreement you made with your sponsors.
The sponsorship agreement could include a logo on your website, full membership information disclosure, branding on your social media platform, a shoutout on Instagram, etc. Make sure you check the box and do exactly what you agreed to and possibly more! Frequently mentioning your sponsor in interpersonal and business conversations can help keep your sponsor happy, engaged, and excited to participate in your upcoming events.