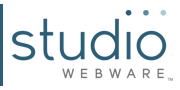 Who is Studio Webware
Studio Webware has provided technology solutions to leading design firms around the world for over 30 years.
What does Studio Webware do?
Project Management. Manage every detail of your design projects from the initial presentation to final invoice.
Account Management. Control your bottom line and maximize your profit with accounting procedure customized for the complexities of interior design.
Client Presentations. Provide your clients secure online access to their design project to view anytime at their convenience.
Product Access. Find and transfer product images and descriptions from manufacturer websites with just one click.
Timelines. Create visual timeline charts for any information in you design project.
Why Studio Webware and Payscape joined together
Payscape partnered with Studio Webware to create an integrated payments solution for their software. They realized their clients had a true need for payment processing within their platform, and chose to work with Payscape to provide this technology.
The benefits of working together
Payscape is the sole payments provider for Studio Webware's software, making payment processing for their clients simple and easy to understand.
This partnership benefits Payscape's mutual clients by providing them a seamless payments solution integrated within the Studio Webware software. They don't have to find a payment provider, or manually perform payments outside of the software that would require entering the data more than once. Payscape also makes the acceptance of payments extremely easy from on boarding the client to connecting to the software, and providing personal customer support moving forward.
Studio Webware has created additional value to their software by now offering integrated payments. This creates a stickier relationship with their customers, as they are truly providing a complete software solution. Studio Webware is also receiving a revenue stream based on their payment processing volume.