Zack Wing is a hardworking member of the team here at Payscape, and has been with us since 2013. We have an open culture and encourage everyone, clients and partners alike, to get to know us. Today you get to meet Zack Wing, product manager for several of our
FinTech solutions
including RegPoint.
What is your job here at Payscape?
My role is ever evolving at Payscape, and I wouldn't have it any other way! When originally hired I was to grow the RegPoint product. Since then, we've grown that product by 25%. I've also started an eCommerce division at Payscape that included an acquisition. With this, I've created a relationship with our marketing department, and with them, we've integrated Salesforce and Pardot. Along with these tasks, I look at the profitability of these products on a day to day basis. So what is my job? Let's call it a conductor of sorts.
What does an average day look like for you?
My average day is never the same. Mondays are packed with meetings where I'm checking on all sales stats and reporting to our CEO and CFO. Mondays are probably the only constant of the week. All others can be defined as ever-changing works in progress!
Why did you choose Payscape?
Well, after being at my last job for over 10 years I was ready for a change. I looked at several large companies and decided that Payscape was the right fit because of the corporate culture, ability to own what I do, and the potential for growth.
What is your favorite part about working at Payscape?
Everything I said above about why I came to work here.
What is the most rewarding and exciting part about your job?
There's nothing I like better then to see numbers on the rise!
Describe your best Payscape moment?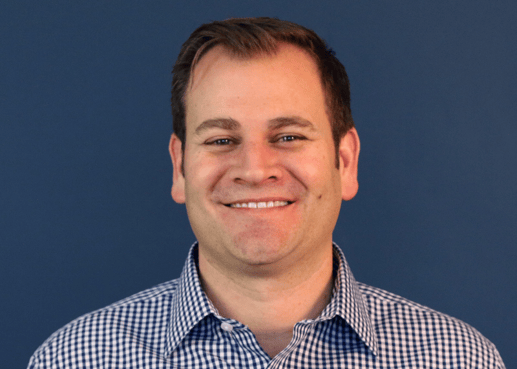 So, I've got a few. In 2014 I was awarded, internally, Product Manager of the Year. Then in 2015, I was nominated for TAG's Product Manager of the Year, but I think the best moment was when I went to the Payscape Prom (Holiday Party) donning a white tuxedo and a handle bar mustache! I didn't win any awards for the outfit, but sometimes all it takes to feel like a winner is a snazzy suit and fancy facial hair.
What advice would you give to someone who wanted to work for Payscape?
Work hard and enjoy the ride!
When you are not working, what is your favorite past time?
Hanging out with my 2 year old, participating in Triathlons, snow skiing, and getting back on the Slalom Ski!