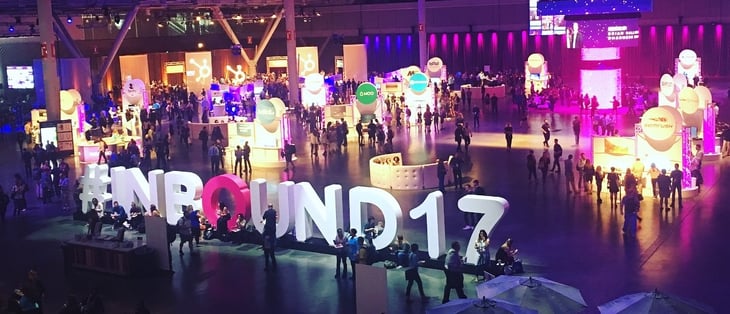 This marketer was lucky enough to attend Hubspot's annual marketing conference, Inbound, for the second year in a row. And although Inbound is a marketing conference, I thought it pertinent to share some snippets from founder, Brian Halligan's keynote, with the small and medium size business owners that follow Payscape's blog. The principles can be applied across every industry (feel free to scroll to the bottom for key action items).
The keynote focused primarily on helping companies go from start-up to scale-up. Halligan shed some light on how
becoming a start-up is easier now, more then ever before,
but scaling is harder now, more then ever before.
Only 5% of start-up companies actually make it to a "full-scale" level.
What sets those "full-scale" companies apart? Halligan broke it down into three main categories or "muscle groups":
Scale Management

"Companies are more likely to die of over eating, than starvation"

Often times, managers will start to think of many ways to accomplish a goal, when really they need to think of the most effective way to accomplish a goal. No one likes to be overworked, stressed and unsuccessful.

Say NO more than YES, when it comes to company projects.

Conduct an MSPOT: Mission, Strategy, Projects, Omissions, Tracking

Do this once a year and announce it to your company. The m

ost important step is what are we omitting this year? The big goals you're putting into play are one thing, but there are other projects that need to be omitted in order to obtain focus.

Scale Hiring

Create a culture code (mission, values, etc.) and make sure to reiterate it throughout the company (always & often)

A great culture experience makes recruiting easier!

Make sure someone represents the "voice" of your employees. This doesn't have to be HR, but it has to be a person or group of people that can influence upper management.

Some suggestions & steps to accomplishing a great culture:

Conduct an initial roll out. In the form of a company meeting, Town Hall or internal webinar, roll out your company mission and values in a dramatic fashion. Make it a big deal.

How do you grade culture? Conduct a quarterly NPS (net promoter score) questionnaire. On a scale of 1-10, ask your employees to answer the question "How likely are you to recommend COMPANY to a friend?". If they answer positively, you're doing something right. If not, go back to the beginning and make sure you've chosen the right values for your company.

Add a values evaluation into your yearly or quarterly reviews. Do your employees exhibit these traits? Those employees that continually perform well, are probably those that exhibit the company values.

Scale Customers

You don't need "market fit", you need "market delight".

Most businesses know customers need your product, but do they want it? And do they tell their friends how great it is?

The basic model for delighting a customer:

How You Sell > What You Sell

Light Touch > Heavy Touch

Word of Mouth > Word of Seller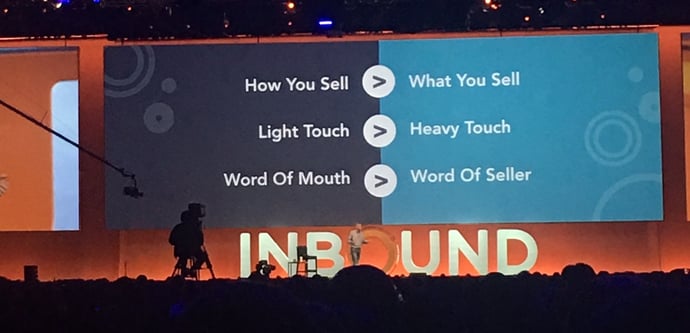 Focus on being more consultative & making sure your customers are getting the best use out of your service or product.

Remember:

A great

culture

experience makes recruiting easier!
A great

customer

experience makes scaling easier!
These three "muscle groups" led me to a few basic action items and takeaways.
Cliff Notes & Open Questions:
Simplify your projects & include what you're omitting in your yearly plans, not just everything you're working on (the MSPOT)

Disseminate your values on a regular basis to help maintain company culture

More focus from every department on customer "delight": think more proactively than re-actively

What other ways can you truly make your customers delighted?

Example: Payscape's marketing team is working on a resources hub that will act as an educational database for all of our customers to reference. It will include sales, support & marketing materials.
Tweet me if you have other ideas, tips, tricks, or feedback: @b2balexandra.