Google recently announced that a very significant change to their search algorithm will take place on April 21, and will expand their use of mobile-friendliness as a factor in ranking. It's been said that this algorithm change will impact nearly half of all sites on the internet. And that means it will be the most significant mobile algorithm change in Google's history.
It's no surprise that mobile web browsing is becoming an ever growing part in how people access the internet. StatCounter Global Stats reports that mobile web browsing has grown from roughly 20% to 30% from 2013 to 2014. Due to this dramatic growth, Google has decided to change how they rank mobile-friendly websites. The coming update will result in non-mobile ready sites seeing penalties in terms of their search rankings.

But fear not, Payscape Digital websites are ready for this change to Google's algorithm. And you can check for yourself by running your Payscape Digital website through Google's Mobile-Friendly Test page. This test isn't 100% accurate (heavy use of imagery might result in an unwarranted error), but it's a good indication as to whether your site is ready for the coming update.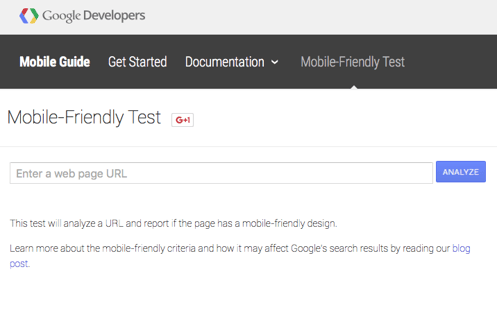 You can also check to see if any website is mobile-ready by searching for it on your mobile device. A "Mobile-friendly" label next to the search result means that it's ready for the update. If your website was built by Payscape Digital, then sit back and relax cause you're golden. We build every site to be responsive so that it works on any device.
The deadline for this change going into effect is April 21. So, if your eCommerce site isn't built by Payscape Digital, look into making it mobile-ready ASAP. Still have questions about the mobile-friendly update or responsive design? Contact a member of the Payscape Digital team today by calling (888) 926-1468.