My name is Michael Lehmann, and I am the Product Support Manager for our new registration platform, Payscape Registration! Our team is thrilled to offer schools, camps, and a variety of other organizations the most comprehensive and innovative registration software available today. I will be regularly previewing some of the key features of our platform while sharing insider tips on how to best utilize your own account!
Our brand new Multiple Payment Options Builder is sure to be a game changer in Payscape Registration. We understand that every program is different and may require a variety of payment options that best suit the needs of your team AND your registrants. The new 'Payments' tab on the sidebar menu now enables users to select a specific payment plan type, give it a custom name, and assign it with a certain monetary value.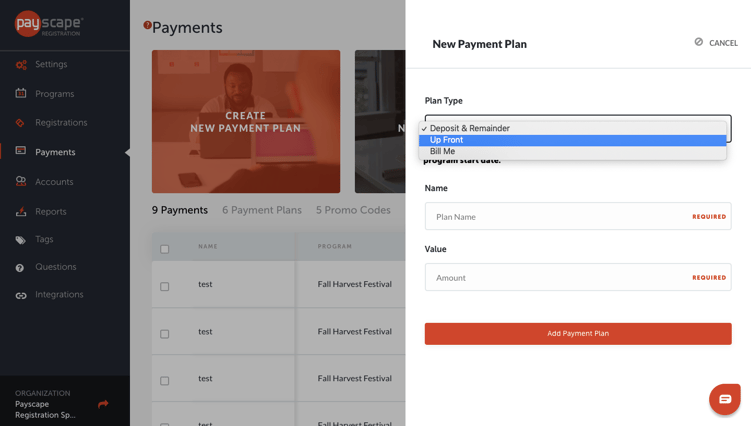 Once a payment plan is added to a user's active list, it can be attached to any created program that requires payment from registrants. This can easily be done by navigating to the 'Pricing' section of the Program Builder and searching for active payment plans that align with the chosen pricing model of a particular program.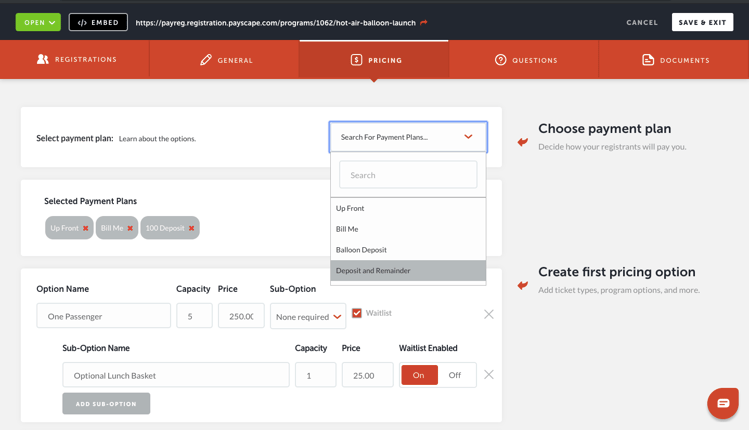 Once a user makes a program active, registrants will see the chosen payment option(s) during the checkout process. From a reporting standpoint, you are still able to track registrants' details, including the payment method they selected and the amount still owed from their registrations.

Did you miss my last post on how to customize your program questionnaires more than ever before?
Click below to check it out now!