Like many other organizations, you probably use Authorize.Net quite frequently. But, you may have wondered what Authorize.Net does and how you can better use it to empower your financial tech stack!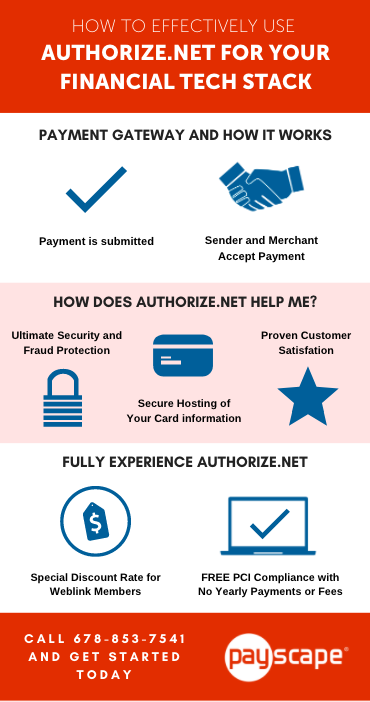 Let's dig a little deeper...
So how exactly does this Payment Gateway work?
Anytime a payment is submitted through a website, it has to be verified between both parties to validate the amount transacted and if it is correct. The payment gateway is what ultimately reports the funds from both accounts and authorizes the payment to happen.
Think about it like a bridge connecting online software to banks and financial information!
How does Authorize.Net help me with my organization?
The best security and fraud protection in the business! Your members can rest easy knowing their payments are secure and in good hand.
Proven customer satisfaction and support from the gateway trusted by reputable organizations.
Secure hosting of card information on their servers which ads an additional layer of security. It also helps empower you to PCI compliance with minimal effort.
If you currently use Authorize.Net and love it, you might be eligible through your WebLink membership for:
The entire Authorize.Net experience and reliability at a special discount rate for WebLink members
FREE PCI-Compliance: Never worry about a PCI-Compliance fee, monitor, or yearly payment again