The changing lifestyles of today's consumers is driving the demand in food-service businesses. Nowadays, many people don't have time or the urge to cook. Since more and more consumers are looking to try out the next trendy cuisine or the most convenient to-go operation, the restaurant industry needs to keep up with the latest consumer trends now more than ever.
Dreaming of opening up your own bistro or cafe? We've got the tips to get you started:
1. Establish Your Restaurant Niche
Before you can even begin to plan the business aspect of your restaurant, you have to establish your target market. Whether you like it or not, you can't please everyone. It's important to focus on a specific segment of the market you can reach, and forget about the rest. So which segment of the market do you want to reach? Whether it's millennials, baby boomers or Generation X'ers, decide on a target market early on and start creating your restaurant atmosphere around their lifestyle.
Once you establish your target market, research the latest trends in location, hip atmospheres, trendy cuisines, etc. to start carving your restaurant style. Decide what is going to make you stand out from competition. From fast-food, to fine dining, you can classify your restaurant in a variety of different categories.
2. Create Your Menu
As you start to plan your perfect menu, be mindful of the latest consumer eating trends. Pita dishes, alternatives to sandwiches, and comfort food are in high demand right now. And let's not forget the strong demand for bagels, espressos and specialty coffees. Factors like this should have a strong influence on the type of food you plan on serving.
On the other hand, keep in mind that today's consumers also like originality. A great way to accent this is to create a starter menu with your favorite meals, cocktails and specialities. Test them on friends and family, or a focus group of your target customer base and get as much feedback on your drinks and food as you can. People like uniqueness, so give your customers something different than what the average restaurant serves.
3. Find Funding
There are numerous parts that make up a restaurant, and like all things in life, they cost money. You'll need enough capital to pay your lease, buy equipment, pay employees and buy supplies. Not the mention the cost of marketing your restaurant with signage and promotional tactics. A good restaurant owner needs to understand the fixed and variable costs associated with running a restaurant. Adding up all your costs is a good place to start when it comes to funding.
One way to fund your food service operation is to seek small business loans through banks and other commercial lenders. However, in order to qualify, you'll need to prove that you're a good risk. LendEDU has a great guide that explains the basics of a small business loan including the difference between having a secured and unsecured loan, why restaurants might need this type of funding, and more. This implies having adequate experience in the business as well as having a good credit score. You'll have to convince your lender that you're prepared to make your restaurant successful.
Another way to get funding is to to tap into your own resources. This is one of the easiest ways to raise capital, and you can save more money by avoiding commercial loan interest rates. Some resources may include personal savings or loans from friends and family.
Weigh your options whether it be your savings or a bank loan, and make sure you end up with a loan you can afford to to repay or investment partners you trust and want to work with.
4. Don't Hire Just Anyone
A big challenge that many restaurant owners face is hiring qualified employees. As the food-service industry continues to grow, so is the demand for labor. You will need to outline essential job duties and responsibilities for each employee you hire and establish a pay scale with the minimum and maximum pay for each position.
Once you hire your staff, implement training seminars so your new employees know exactly what to do on opening day. The National Restaurant Association can help you create an efficient and appropriate training program for your employees.
5. Invest in a POS System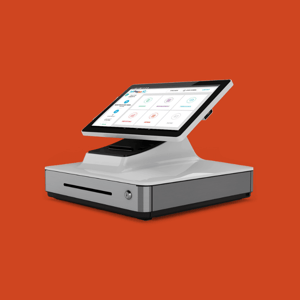 Just as the food-service industry is in high demand, so is restaurant technology. An instrumental part of the high-tech restaurant industry today is ditching the old cash register and investing in a POS (Point of Sales) system. Not only can you track sales, but track menu items, take reservations, and act as a time clock for your employees with just a simple touch of a button. Not to mention how much time it will save you and your customers.
Choosing the right POS system isn't such a high dollar expense, as there are many affordable POS system options to help run your operation smoothly and streamline all your restaurant needs.
6. Get the Word Out
Even though word-of-mouth is one of the most efficient ways to get the word out about your upcoming restaurant, you should still take advantage of the consumers' shifts to technology with the many social media platforms available to market your restaurant. A great place to start is creating a Facebook Page, Instagram, and Twitter with your name and logo everywhere - etch your concept into people's mind and make it recognizable before you even open for business.
Another way to promote your upcoming restaurant is giving away gift certificates. Dinner for two, free appetizers, or a discounted price for 10 will get people excited about your opening day. Reach out to local bloggers and local radio stations that reach your target market segment.
7. Create a Stellar Website
Creating a website is a crucial part of your restaurant's success. With the advancement of technology these days, it's very unusual for a restaurant not to have some sort of online presence. Websites can have a large impact on a customer's decision of dining in or ordering food from your restaurant. They make everything easier for your customers; from accessing your social media pages to planning parties and making reservations.
A mobile-friendly website is also a huge part of a successful restaurant web page. In fact, Google says that 61% of users are unlikely to return to a mobile site they had trouble accessing. By implementing mobile-friendly options, customers can easily access all your restaurant information and order online with their smartphone. Mobile payment gateways also allow you to easily accept payments on your website and app for to-go orders.
There are many affordable options like Payscape's website software that offers all these features and more to get your restaurant started. Also, be sure to take a look at this quick eBook with some great website creation tips: