Back to News
Key Benefits of Selling Your School Merchandise Online
Contributing author: Amanda Gross
With the heavy presence of technology in modern society, there is no better time to sell online. Whether it be a last-minute jersey before Friday's football game, a monogrammed pullover for Father's Day, or a blanket for their mom at the early morning cross country meet - having the ability to order it from the comfort of their home is desired by both parents and students alike!
eCommerce, or online shopping platforms, is becoming an essential part of selling products. Almost every product-based business has an eCommerce platform on their webpage due to a shift in the way people shop. Think of eCommerce as a requirement rather than a luxury.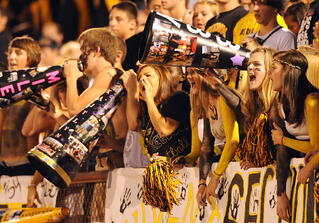 Now, you are a school, not a retail store, and you may not think you need to offer merchandise online. You may see the extra effort to create an online store will not attract enough interest in parents or students. Truth is, with the increase in online-centered shopping, both parents and students desire to have the option of purchasing online because it makes orders easier and customizable!
How to add eCommerce to your school's website
The good news is if this is unknown territory for your organization, adding an eCommerce feature to the school's website is simple. Most website platforms have the option to add eCommerce and make the whole process of adding products and tracking sales much easier. Our team at Payroc works with you to enable eCommerce to your website.
Once you have your eCommerce setup, it is time to get the word out about the new shopping experience! In the past, you may have sent out catalogs of products for parents to order any time during the year. Although these are great ways for all your products to be listed out, the products are not easily purchased. Adding an eCommerce feature will:
Take over the troubles of laying out a catalog
No longer wasting paper
Simplifying important order information and processing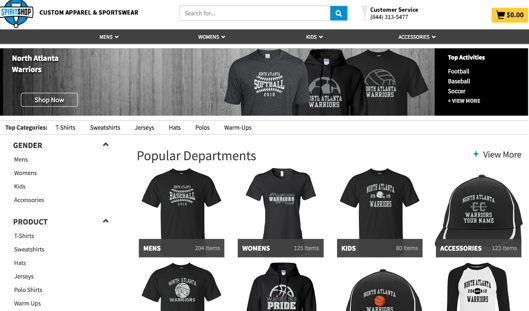 Email Marketing for Your Online Store
Now you can make those benefits known to the parents and begin marketing the new platform. The good news is you are a school which means students and parents will most likely read any email you send out. Your school can send out emails informing the families of the new online shopping option and this will become a FREE way to market your merchandise!
Can't think of a way to creatively layout the emails?
Take advantage of email design websites that market the new platform in a more engaging way! For example, Mailchimp and Constant Contact are both tools that offer free trials for up to 2,000 subscribers and 12,000 emails sent a month.
These creative emails can also work as a newsletter platform to further engage both your students and parents. Through them, you can announce upcoming events, add products and forms, and much more to streamline the processes within your school.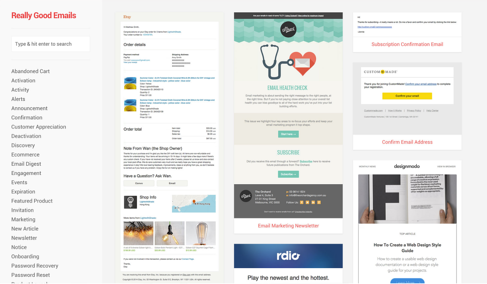 Take it a step farther:
eCommerce platforms can go beyond just selling your school's swag. Selling prom tickets, parking passes, even graduation cap and gowns can all be done ONLINE! In the past, it was nothing but a headache when trying to obtain prom tickets, parking passes, and graduation necessities. Overall without online purchasing, the process tends to take an average of two weeks with many steps in between. With eCommerce, it will simplify the paperwork, payment, and shipping information along with automatically storing and organizing the files. This will simplify the purchasing process and take the stress off of many of your employees. There will be a greater amount of flexibility for the students and parents to buy their tickets, which will only add value to your relationships with them.
Big Takeaway:
Let's be clichè and say the times are changing. As schools become increasingly digital so should the way things are bought. Add an eCommerce platform to your school's website and market your online store through emails. Having an eCommerce platform helps to keep track of purchases and makes the products more accessible for parents and students.