We Get It:
Finding a reliable firearms credit card processing company can be a shot in the dark. As a proud member of the NSSF, Payroc has taken the necessary steps to ensure we can successfully board merchants in the firearms industry. Whether you are an ammunition manufacturer, distributor, or re-seller of firearms and gun parts, we've got you covered! We can support any volume type from home-based FFLs with a handful of transactions a month to large suppliers moving more than $1M per month in volume.
Work with a firearms-friendly payments partner who understands complex regulatory and industry-specific needs, by providing anytime, anywhere payment solutions for any sized need.

Which Payroc Solution is Right for You?
Retail: Are you an owner/operator of a gun store, gun range, or gun training center? We have you covered. From stand-alone credit card devices to Point of Sale systems, Payroc has a solution for you. Retail firearms solutions are ideal in a retail setting with reliable wired internet connections
On the Go: With Payroc Mobile, you can accept payments ANYWHERE, ANYTIME. Our mobile solution is perfect for gun shows or outdoor trainings! Swiping cards saves businesses roughly 1% vs. accepting online or over the phone.
Selling Online: Selling guns and ammo over the internet can be complicated for gun dealers. It's legal to buy guns online in the United States, however, there is a stigma in the marketplace that makes it difficult for online retailers. Payroc is well versed to serve the online community and is familiar with the registration processes and can help you at every step of the way.
Cash Discount: Interested in eliminating all of your card processing fees? Payroc provides a solution that enables gun and ammunition businesses to offer a discount for cash and check-paying customers, which removes processing fees. Businesses are able to charge up to a % of the total sale for customers not paying by cash or check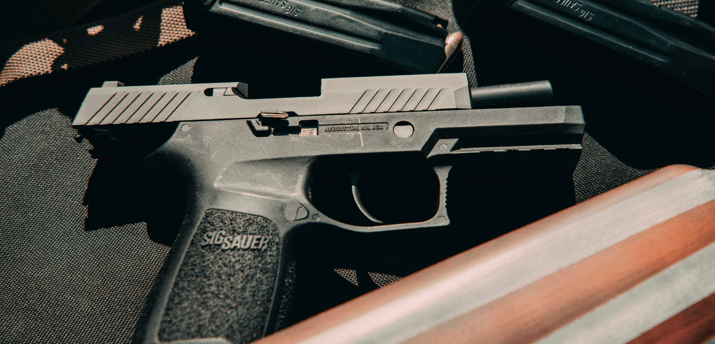 Gun Friendly Credit Card Processing
Most credit card processors do not process cards for Firearms related businesses for two reasons: First, the sale of firearms is regulated by the federal government and therefore requires additional due diligence by a credit card processor. Second, because firearms are a "political" issue, many card processors and their sponsor banks decided to take an anti-Second Amendment stance and refuse to serve fully authentic firearms-related industries.
Payroc has been proud to serve the firearms industry since our company began in 2003. We are a full-service merchant service provider. We do the diligence in-house with our team, so we can confidently and sustainably support firearm businesses.
Businesses in this space deserve low prices, eCommerce and card-present channels, and topnotch support.
Payroc is posed to handle the volatility of the market due to the supply and demand issues, and we won't hold funds for months on end just because your business spiked in sales. We verify large sales to protect cardholders and the firearms business owners, but we help support your business as it grows.
Get started with Payroc today! Visit ffl.payroc.com for more information.