One of the largest payments expos in the world takes place next week in London. PayExpo goes down June 9th through the 10th, and it's one event that people in the payments industry don't want to miss out on. Europe's most exciting cards and payments event showcases the latest technology and innovation to banks, retailers, gaming groups, government, transport operators and mobile network operators. Attending PayExpo is a great way to network and meet people from all over the world involved with payments. So, if you're stateside like us, be sure to cross that pond this year or next and catch all the action.
PayExpo consists of five conferences and two workshops. The topics of the conferences for 2015 are: The Future of Payments Summit, Mobile Money Europe, Merchant Payments, Prepaid Gifting & Loyalty and the new Payments Security & Authentication. The workshops will cover Cryptocurrency and Payments. Hundreds of industry leaders will be speaking at PayExpo, including representatives from Visa, Mastercard, PayPal, and Amazon. If you're not able to attend, you can follow us and PayExpo on Twitter for news and updates.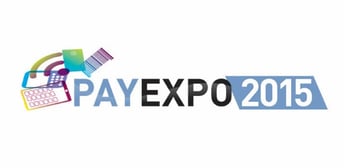 If you didn't know, Payscape went international last year. We now accept and support online and recurring payments all around the world, including including Europe, the UK, Canada, and Australia. Our innovative online gateway already services thousands of businesses in the US, and now we can securely accept online payments via dynamic pricing models from almost anywhere. Wanna know more about our international payment processing? Don't tire yourself out hunting for us at PayExpo, just click on the link to learn more.