Being omnipresent in the retail world is more important than ever due to ever increasing content static. Whether you already have an online store or you are looking for the right online shopping software to match your company's needs, it's a good idea to do some research.
Payscape's eCommerce software isn't just a solution for your online shopping needs. It's an all-in-one package that includes:
Both website and Facebook shopping cart installation

An online payment gateway allowing you to accept credit cards

A merchant processing account to manage credit card transactions

The ability to

accept online donations

All for just $49/month


Our clients avoid the inconvenience of shopping around for all of these moving parts because everything you need to operate your business is all in one place.
Not yet convinced? See how we compare next to the big players: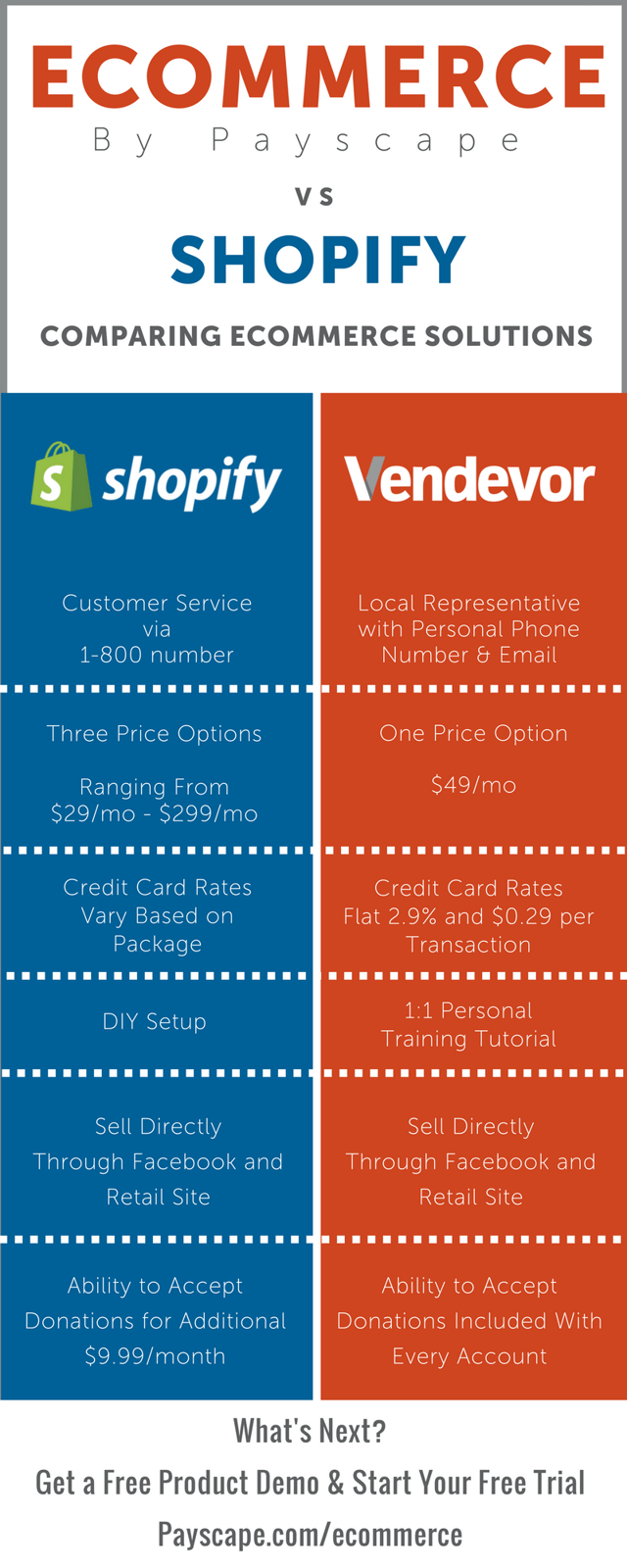 Infographic by Payscape Marketing Creative, Brittany McCusker


In addition to these great aspects, Payscape also offers competitively priced website builds. Get the look and feel of an agency-designed website for a fraction of the cost.


Start your free 14-day trial and get a free live demo of Payscape's eCommerce software:

Learn more about our website packages here: