Here at Payscape, we pride ourselves as not only a leader in the FinTech industry located in the nation's payment processing hub (AKA Transaction Alley), but we also pride ourselves on our incredibly talented sales teams. With credit card processing and sales being duly competitive fields, we understand the hard work that goes into making one cooperate with the other. That's why we introduced the Payscape President's Club.
Established by co-founders Jeremy Wing and Adam Bloomston in 2005, the President's Club is a highly sought after award that marks a Payscape sales associate as an utmost elite member of our team. There's only one way into the club - process $5 million or more in credit card volume in a month's time. Reaching this milestone means your name goes down in Payscape history. And to match the honorable new distinction, your wrist gets a major upgrade as we gift a brand new Rolex to all inaugurated President's Club members.
Until recently, only four individuals have accomplished this great feat: Matt Cleghorn, Cleve Gordon, Casey Corder, and Aaron Marks - all sales veterans of Payscape. We're pleased to announce we've recently added a fifth member to the President's Club. Congratulations to Rollins Luckey!

Luckey joined the Payscape team as an outside sales representative in 2009. With a background in sales and marketing, he quickly became an all-star amongst the sales team.
He chalks up his success to being a natural-born salesman. With Luckey constantly listed at the top of the sales reps weekly numbers, this proves to be true.

With such an incredible career milestone, we salute Rollins Luckey and the other members of the President's Club. Here's to the future members!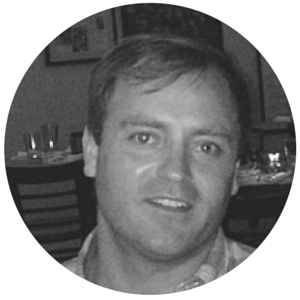 Want to join our ranks? Learn more about why we've been selected as an AJC Top Place to Work for five consecutive years! See where you fit in: payscape.com/careers