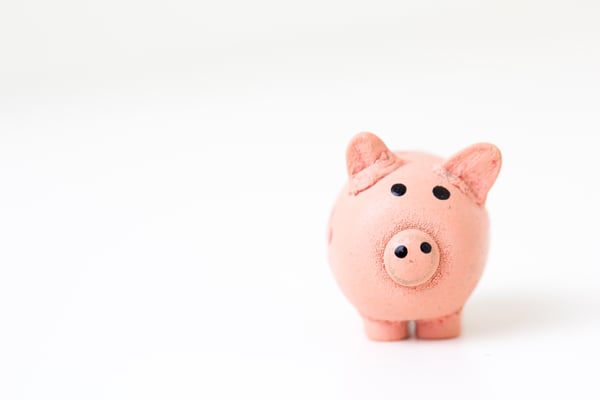 If your business is applying for working capital, chances are you might be overwhelmed by the different financing options. Two of the most notable products, merchant cash advances (mca) and small business loans, can be beneficial to small business owners. Still, it's important that you fully understand these products - especially their differences. After all, you don't want to spend time applying for financing that isn't the right fit for your business!
In this post, we'll review the differences between business loans and cash advances. Hopefully this will help you can determine which option will help your business.
What Are the Differences Between Cash Advances and Small Business Loans
Qualifications and Application Process:
The differences between loans and merchant funding start with the application process and prerequisites.
Business Loans: During the loan application process, the lender will ask you to submit bank statements so that they can review your annual revenue. Also, they'll probably pull your credit to review your business and personal credit scores. Although your credit history will affect your qualifying status, depending on the type of loan you're applying for, some lenders have less stringent qualifications. For instance, if you're applying for a secured loan, your credit score might not matter as much since you're submitting collateral to secure the loan.
Merchant Funding: With cash advances, your ability to qualify depends on your business's credit card sales. Usually, funders like to see that applicants receive a large number of credit card transactions in small amounts, because this makes it easier for them to fulfill their obligations. We'll go into this in further detail later in the post!
While some (but not all) business loan lenders may require collateral, you won't have to pledge collateral when applying for merchant funding. This is because the funder will be taking a percentage of your business's future credit card receipts, so this is the only asset you'll be pledging.
Usages:
Typically, both loan and merchant funding providers allow recipients to spend their financing on whatever they please. One exception is Small Business Administration (SBA) loans, which come with restrictions depending on the type of loan that you're applying for.
Industries that Benefit:
Although most businesses can benefit from a business loan, cash advances have a bit more exclusivity. This is because not all businesses accept credit cards as payment. Without receiving credit card sales, your business won't qualify for merchant funding.
Industries that typically accept credit cards that can flourish with a cash advance include, restaurants, retail stores, auto repair shops, and salons (just to name a few examples). However, a construction company that gets paid in installments at the beginning and end of a project (not via credit cards) will be better off applying for a loan.
Repayment Process
As we previously mentioned, when you receive a cash advance, you'll receive a lump sum, in exchange for the funder receiving a percentage of your future credit card sales. Therefore, the remittance will be based on your credit card sales at the time. If sales slowdown, you'll remit a lower amount than you would if you made significant sales. This can be beneficial if your business experiences ups and downs in terms of sales.
In comparison, when you accept a term loan, you'll be required to make a certain payment amount on a specific schedule. This will continue until you've repaid the loan amount. Also, some lenders have prepayment penalties, so you won't want to pay off your loan prior to the term's end if this is the case.
Is a Cash Advance or Business Loan Right for You?
It's important to realize that cash advances and business loans aren't the same product. They differ in numerous ways, and one might better suit your business than the other. Regardless, if you're interested in pursuing either of these options, please check out the Fora Financial website to see how they can help!