The financial prosperousness of healthcare practitioners relies on continual and expected revenue that is collected annually from their patients. Challenges that arise within the healthcare industry are highlighted by several financial factors that can impact the timeliness of collections. This can include processing through insurance companies, deductibles, copay, and coinsurance.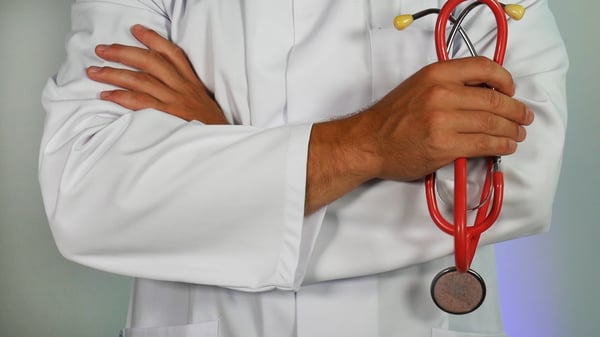 Don'ts
Data indicates that over the past ten years, patients are becoming increasingly more responsible for shelling out thousands of dollars to cover for their medical bills, which of course, correlates with the increasing number of healthcare organization's receiving truant or outright missing payments. An obsolete solution to this problem is sending the unpaid bills to collection agencies, but this could lead to costly expenses that could impact the bottom line of the practice.
Do's
The question is how can healthcare practices increase the probability of collecting payments from patients promptly? Digital invoicing and electronic payment technology is the most efficient way to collect payments on time and in full. Heading into the roaring twenties in an increasingly digital world, customers are growing more accustomed to electronic payments in all facets of their lives. Yet, a surprising amount of healthcare providers still are not equipped to accept and process payments online from their patients. This continued reliance on person-to-person transactions and snail mail payments can put a strain on internal resources that will cost both time and money. Furthermore, there can potentially be legality and compliance implications when industry employees are handling sensitive financial documents in a face-to-face manner.
Check out: How to Take Payments in the Modern Processing World While Remaining HIPAA Compliant
Payscape's invoicing and billing technology can provide patients with round the clock accessibility to their accounts, which also provides the benefit of payments no longer being exclusively processed during office hours. Payscape's invoicing and billing solutions allow more flexibility for healthcare professionals to utilize options such as automatic recurring payments and auto-nag features to ensure patients are prompt on paying scheduled balances. Payscape also has diverse and well-equipped software that allows healthcare providers to deliver a personalized digital billing experience to their clients that accommodates to their patients' unique needs in a fast-paced digitally ran space.
Healthcare provider's utilizing e-billing provide not only a patient-friendly alternative to their clients but also have the added satisfaction of knowing their paperless billing is an eco-friendly solution. The best way to streamline healthcare practices is by capitalizing on the opportunity to send patients bill alerts and notifications via the digital communication channels they use the most.
It is important to ensure communication between both the healthcare providers and their patients is quick and easy access. Payscape's features can send alerts and notifications of account balances and due dates straight to the pocket of a patient via their mobile devices, this instant personalized way to reach out to customers and patients alike is another long stride towards facilitating on-time payments in the healthcare industry.