It's not everyday Birmingham, Alabama is listed as a top place to visit in 2017 by The New York Times.
Fortunately, with an office located downtown, Payscape is ahead of the curve when it comes to the rising popularity of Birmingham.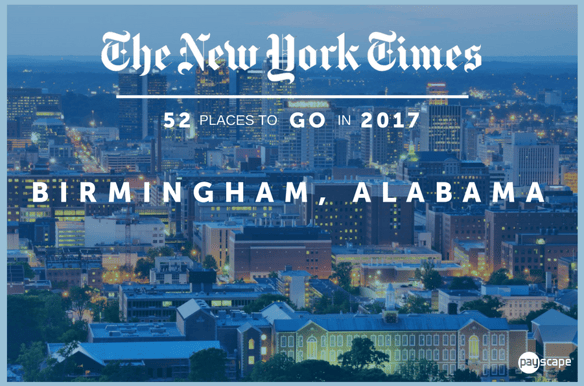 Another must-see city on the list? Greenville, South Carolina, where we have a satellite office.
No matter where you're traveling this year, Payscape has offices all over the nation and we're increasing our workforce every day. The new year isn't just for seeing the sites. It's also about making changes for the betterment of you, including the exploration of career opportunities.

A few reasons Payscape stands out from other employers:
Learn more about Payscape and find career opportunities near you: