As an Atlanta Journal-Constitution Top Place to Work winner over the past five years in a row, Payscape strives to attract top talent to work in our offices. Here in Atlanta (AKA Transaction Alley), the FinTech industry is one of the most promising enterprises. And because we are within a booming industry, it's crucial that Payscape maintain a strong workforce to drive our success. Inbound Marketing is a practice of pull-tactic marketing we tend to lean on for sales, but did you know it can even be leveraged for recruiting? Here are a few ways we attract talent: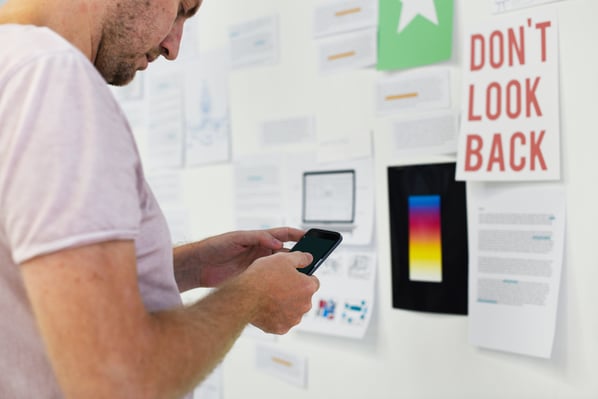 Set hiring goals:
Make sure your team has a gameplan for who you want to hire. Set goals should be understood across

all members of your

Talent Team

.

Even before a candidate is vetted, your team knows what success looks like.
Define your company's marketing personas. Personas characterize both your potential and real customer. These help you understand your customer and prospective hire's behavior, needs, and wants better. In addition, creating a marketing persona is a good test to see how your potenttial new hire's skills would mesh into reaching said segment of your customer base.



Be seen:
SEO

:

When you are easier to find and potential recruits have the convenience of learning about your company, they are more inclined to check out the

careers section of your website

. One way to ensure this is through SEO. Utilizing recruiting keywords and Recruiting Personas will help establish your company's position at the top of search engine results.

Blogging

:

Keep it real!

Entertain readers so they can fall in love with your

company mission

and culture

. Prospective hires apply for companies they find relatable.

Social Media

: Build relationships with prospective hires

by showcasing the highlights of your company's culture

,

such as happy hours,

employee appreciation days

, and other

office perks

. Being relatable and appealing to your future candidates is key to hiring success.



Culture:
We mentioned it before.

Now it's time to

show off that

company culture

with your audience! Websites, blog posts, and social media posts are a great way to take your brand

voice and tone

to the next level. When your audience sees how much fun you are having at work, they will definitely want to join in.
Create a Call to Action:
This is one of the most important aspects to creating those recruiting leads. Providing a Call to Action (CTA) in all of your marketing efforts is an easy step that many forget to include. CTA's ensure your potential candidate take that crucial next step by clicking a link to your

careers page

or a specific

job posting

landing page. Or it can grab their attention by asking them to follow your social channels for more info on careers and company culture. So at the end of every social post, blog post, and throughout your website,

encourage your audience

to take action.
Prospective Employee Landing Pages:
Piggy backing off the CTA's,

it's helpful to have landing pages set up where prospective hires can submit their information, cover letters, and resumes. Landing pages are a quick way for you to

gather data on your audience, see their potential, and where candidates might best fit into your company's needs.
Inbound Recruiting works for us here at Payscape. Using these tips, we are confident it will benefit your company's talent acquisition, too!
Join the Fun! See Payscape's job postings now:
https://payscape.jobs.net/en-US/search
And be sure to follow us on our social channels for all the latest Payscape culture updates: