Atlanta has many nicknames:
"The Empire of the South" | "Hotlanta" | "ATL" | "The-A" | "City in the Trees"
But our favorite nickname to date is a newer one: "Transaction Alley"
Here's something you may not know: Over 70% of American credit card, debit card, and gift card transactions are processed in Atlanta. Organizations such as FinTech Atlanta, a nonprofit coalition developed in 2015, and Technology Association of Georgia (TAG) were founded to help recognize Atlanta as the global capital of the FinTech industry.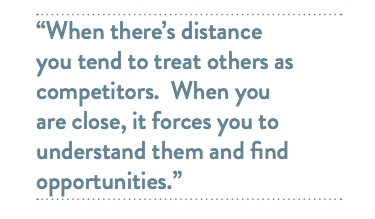 We here in Transaction Alley like to think of ourselves as the Silicon Valley of the South. And rightfully so. There are approximately 100 operating FinTech companies in Atlanta creating a collective $70+ billion annual revenue.
The financial technology success has ushered in great development and growth for the entire city. Curbed Atlanta recently outlined over 40 development projects in 2017 within Midtown Atlanta alone, including yours truly.
That's right, we're moving into a new HQ! Atlanta isn't the only thing bursting at the seems with growth. Payscape's new headquarters, located in the heart of these Midtown Atlanta development projects, is quite an upgrade from our more start-up styled office in the Morningside/Lindbergh area just down the road. But we're not buying new real estate and moving in. We're working to create sustainability within the community by revamping an older construction.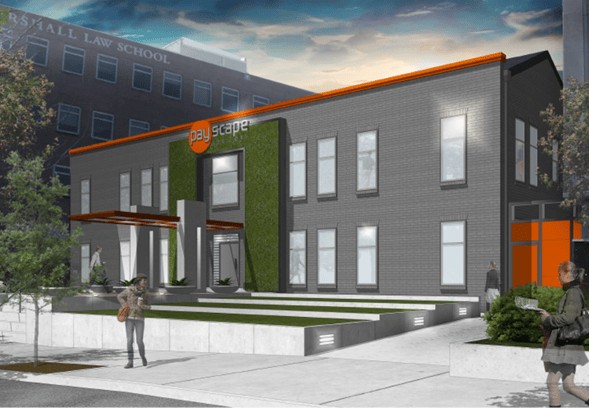 Payscape's new headquarters is a whopping 40,000 sq ft. With all the extra room, the possibilities are endless, which is why we're including a shared work space within the new office. Keeping the start-up spirit in mind, we want to provide a home base for other promising companies to begin their own success stories. And ensuring job creation remains a top priority, we also anticipate expanding our already growing teams by adding to the existing 30,000+ FinTech jobs in Georgia.
Onward and upward, as they say! Between Payscape's exciting future and also that of Transaction Alley, we're looking forward to watching the payment processing industry grow, experiencing Atlanta's expansion and development into an even more fruitful city, and witnessesing the increasing success of our employees and clients.

Looking to get into a FinTech career?